Verto
Canada's newest way to pay!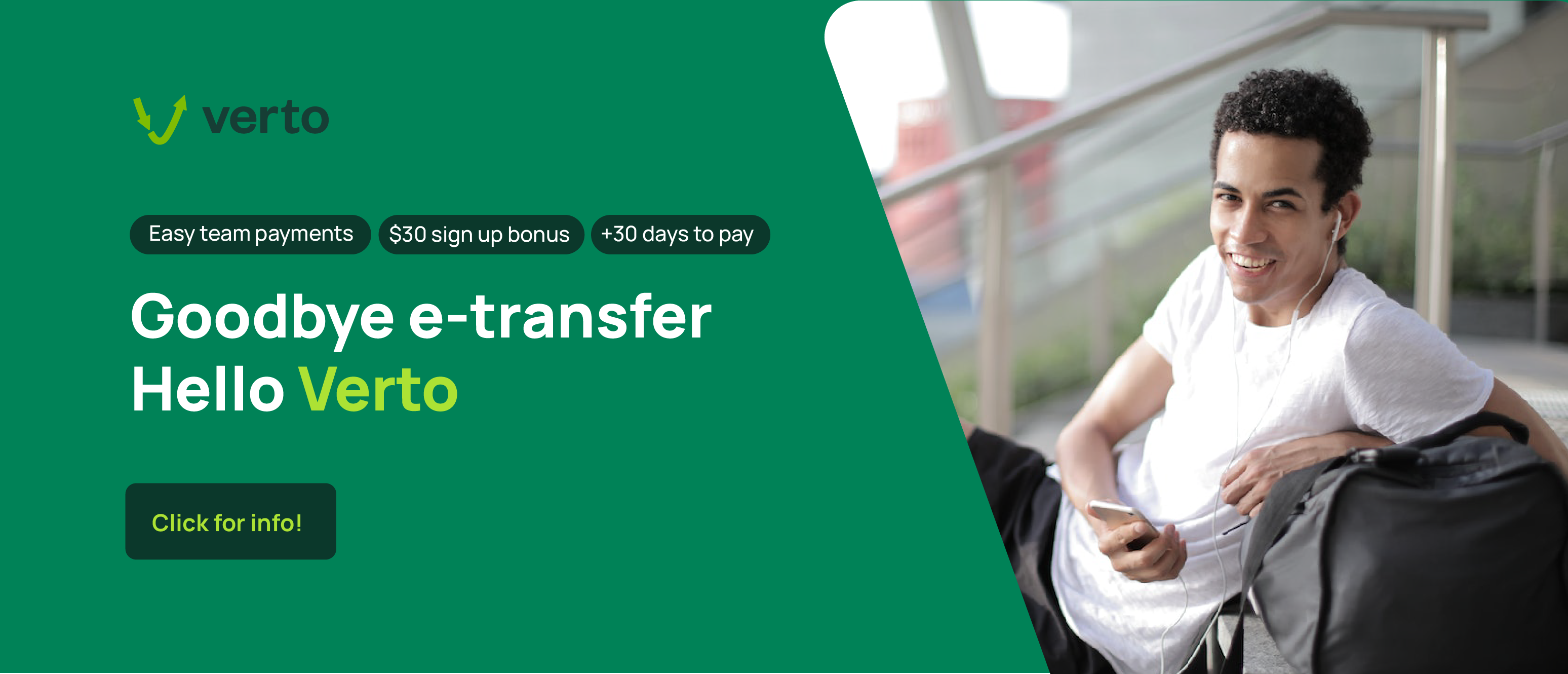 Meet Verto! It's the fast, easy, and secure way to pay and get paid in Canada. With payment requests, shareable pay links, bill splitting, reminders, and more - easily collect fees from multiple teammates, instantly.
Already paid your league fees and are looking to collect from your teammates? Verto can help with that!
This Summer, Verto, our payment partner has a lot to offer:
💰$30 sign up bonus for all new captains and players who collect/pay with Verto

🎁 All teams will be entered into a lucky draw for $500!

📱Access to a powerful app for group payments!
Let Verto know that you're interested HERE.
Here's what Tim, an Urban Rec Captain who uses Verto, has to say about the product:
"I'd describe Verto as a good alternative to e-transfer…it made collecting fees and tracking payments in one place easy."

FOR MORE INFORMATION ON WHAT VERTO CAN DO FOR YOU FEEL FREE TO REACH OUT AT [email protected]