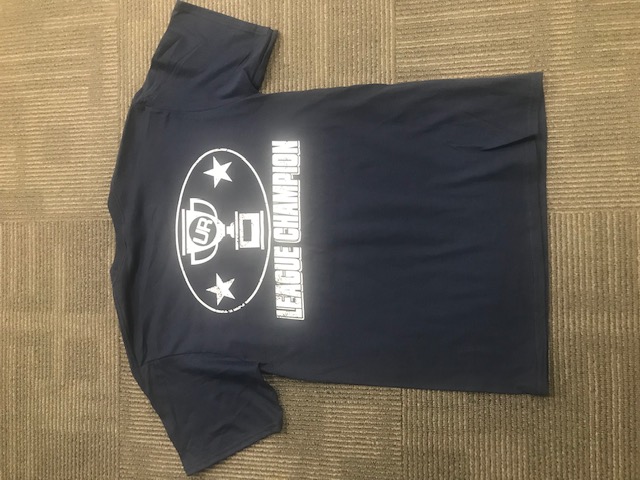 Winter 2019 Extra Championship T-Shirt Orders
Please purchase the correct amount of extra Championship T-Shirts that you have ordered. Extra t-shirts will not be ordered until payment is received.
PLEASE ENSURE THAT YOU SELECT THE T-SHIRT SIZES THAT YOU ARE REQUESTING WHEN PURCHASING YOUR EXTRA SHIRTS
Orders and payments must be received by April 22nd, 2019
All shirts ordered will be ready in late May 2019.
Extra Orders Accepted Until April 22nd 2019 Shirt Included