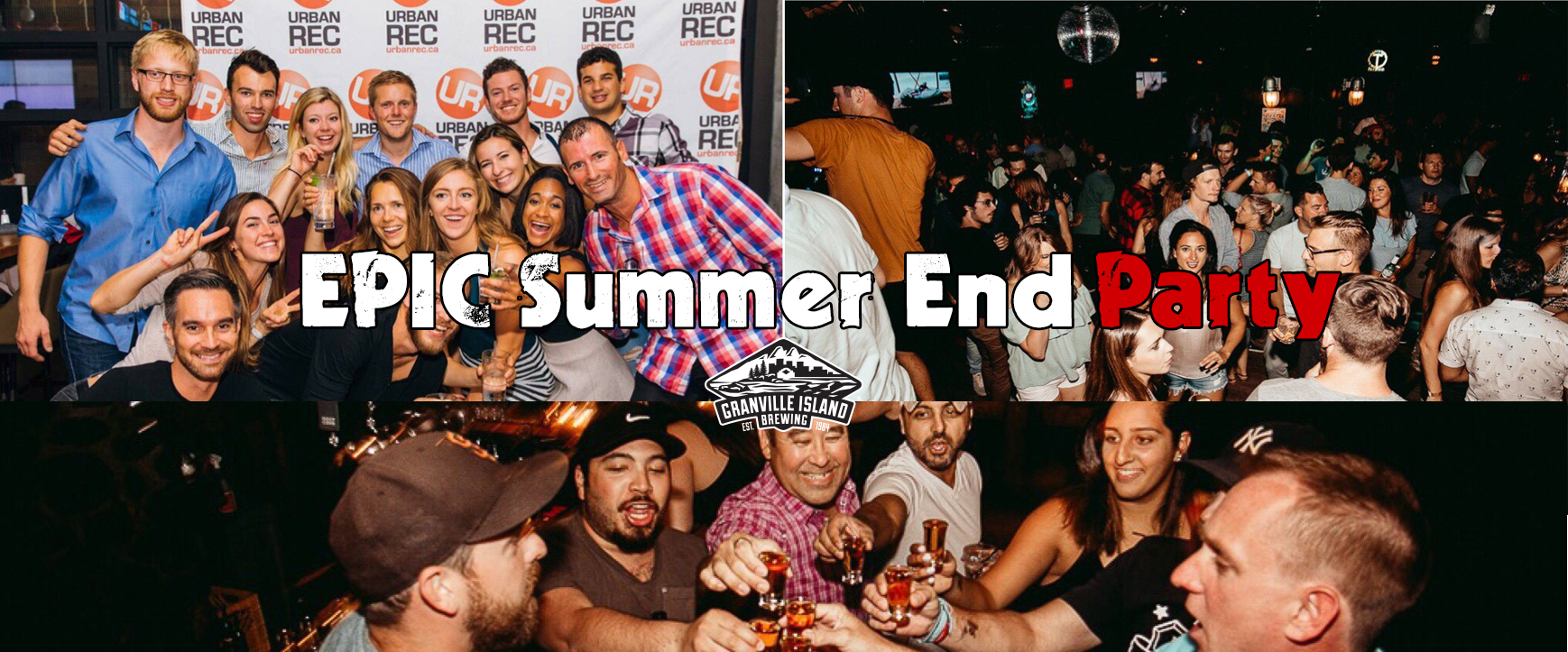 EPIC Summer End Party
It is time for the PARTY OF THE YEAR!!
Our annual EPIC Summer End Party is Friday, September 15th
Come on out for an awesome night with your new and old Urban Rec friends of 2017 to wrap up the summer. Tickets only $10!!!
Where: Shark Club Downtown
When: Friday, September 15th
Doors Open: 8:30pm
Tickets: ONLY $10 – includes a Granville Island beer.
To see last year's party photos click here
Learn More