2023 Turf Burn Grass Volleyball Tournament – Victoria BC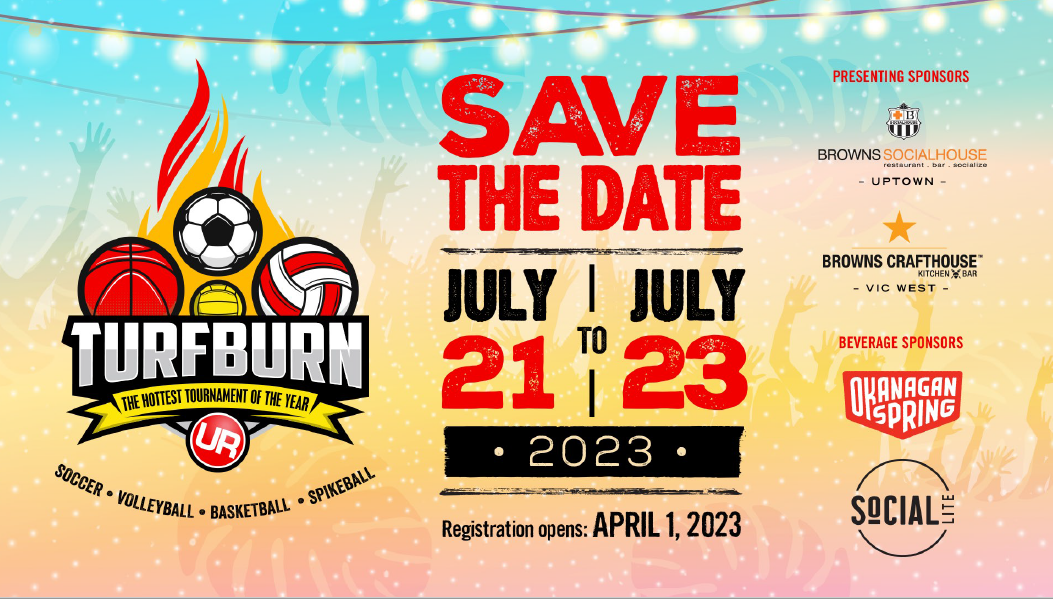 Saturday July 22nd – Coed Reverse 4's & Coed Reverse 2's
Sunday July 23rd – Coed Reverse 4's & Coed Reverse 2's
Join us for the HOTTEST TOURNAMENT of the year in Victoria BC at Juan de Fuca Park for an EPIC day of volleyball! Music all day, and beverage garden set-up for the entire weekend.
We will be hosting seperate tournaments on Saturday and Sunday is open to teams of all skill levels.
Registration Opens April 1st – Don't miss out on your spot for the best tournament of the year!
Register before May 31st to be entered to win an amazing Early Bird Prize Pack!
Stay tuned for more details, including Hotel information.