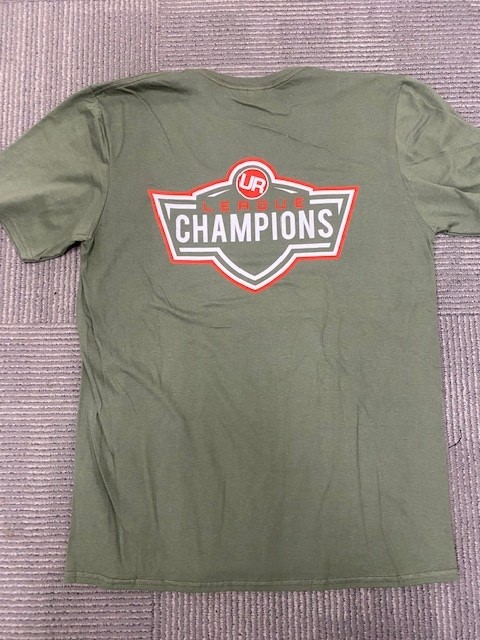 Fall 2022 Extra Champ T-Shirt Orders
Please purchase the correct amount of extra Championship T-Shirts that you have ordered. Extra t-shirts will not be ordered until payment is received.
PLEASE ENSURE THAT YOU SELECT THE T-SHIRT SIZES THAT YOU ARE REQUESTING WHEN PURCHASING YOUR EXTRA SHIRTS
Orders and payments must be received by Dec 19, 2022
Press "BUY TICKETS" to order your shirts.
Shirts will be ready for pick up in January 2022
Shirt Included